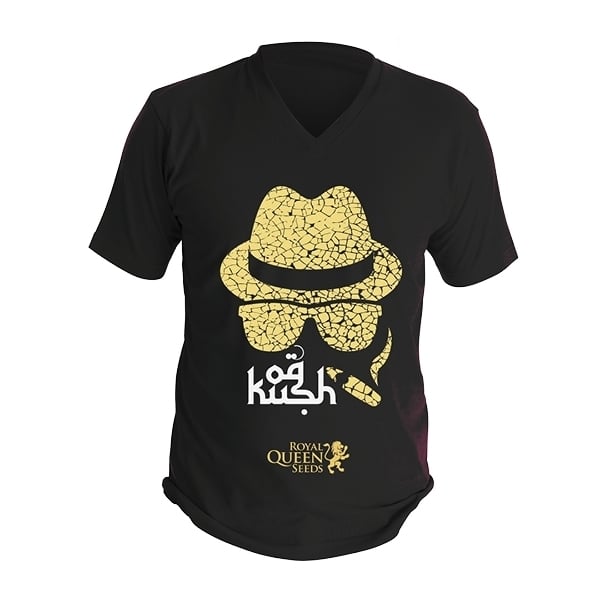 By L. K. on 20/Jan/2015 :

(

5

)

Title : OG KUSH T-Shirt
Comment : haha really nice!




You can't post a review because you are not logged as a customer

Log in / sign up
We do not ship this product to the following countries:
Belgium, Canada, China, Japan, United States, HongKong, Norway, Australia, Singapore, New Zealand, South Korea, Israel, South Africa, Nigeria, Ivory Coast, Togo, Bolivia, Mauritius, Slovakia, Algeria, American Samoa, Andorra, Angola, Anguilla, Antigua and Barbuda, Argentina, Armenia, Aruba, Azerbaijan, Bahamas, Bahrain, Bangladesh, Barbados, Belarus, Belize, Benin, Bermuda, Bhutan, Botswana, Brazil, Brunei, Burkina Faso, Burma (Myanmar), Burundi, Cambodia, Cameroon, Cape Verde, Central African Republic, Chad, Chile, Colombia, Comoros, Congo, Dem. Republic, Congo, Republic, Costa Rica, Cuba, Djibouti, Dominica, Dominican Republic, East Timor, Ecuador, Egypt, El Salvador, Equatorial Guinea, Eritrea, Ethiopia, Falkland Islands, Faroe Islands, Fiji, Gabon, Gambia, Ghana, Grenada, Greenland, Gibraltar, Guadeloupe, Guam, Guatemala, Guernsey, Guinea, Guinea-Bissau, Guyana, Haiti, Heard Island and McDonald Islands, Vatican City State, Honduras, India, Indonesia, Iran, Iraq, Man Island, Jamaica, Jersey, Jordan, Kazakhstan, Kenya, Kiribati, Korea, Dem. Republic of, Kuwait, Kyrgyzstan, Laos, Lebanon, Lesotho, Liberia, Libya, Macau, Macedonia, Madagascar, Malawi, Malaysia, Maldives, Mali, Marshall Islands, Martinique, Mauritania, Mayotte, Mexico, Micronesia, Moldova, Mongolia, Montenegro, Montserrat, Morocco, Mozambique, Namibia, Nauru, Nepal, Netherlands Antilles, New Caledonia, Nicaragua, Niger, Niue, Norfolk Island, Northern Mariana Islands, Oman, Pakistan, Palau, Palestinian Territories, Panama, Papua New Guinea, Paraguay, Peru, Philippines, Pitcairn, Puerto Rico, Qatar, Reunion Island, Rwanda, Saint Barthelemy, Saint Kitts and Nevis, Saint Lucia, Saint Martin, Saint Pierre and Miquelon, Saint Vincent and the Grenadines, Samoa, San Marino, São Tomé and Príncipe, Saudi Arabia, Senegal, Serbia, Seychelles, Sierra Leone, Slovenia, Solomon Islands, Somalia, South Georgia and the South Sandwich Islands, Sri Lanka, Sudan, Suriname, Svalbard and Jan Mayen, Swaziland, Syria, Taiwan, Tajikistan, Tanzania, Thailand, Tokelau, Tonga, Trinidad and Tobago, Tunisia, Turkey, Turkmenistan, Turks and Caicos Islands, Tuvalu, Uganda, United Arab Emirates, Uruguay, Uzbekistan, Vanuatu, Venezuela, Vietnam, Virgin Islands (U.S.), Wallis and Futuna, Western Sahara, Yemen, Zambia, Zimbabwe, Afghanistan, Antarctica, Bosnia and Herzegovina, Bouvet Island, British Indian Ocean Territory, Cayman Islands, Christmas Island, Cocos (Keeling) Islands, Cook Islands, French Guiana, French Polynesia, French Southern Territories, Åland Islands
VÁSÁRLÓK AKIK MEGVÁSÁROLTÁK EZT A TERMÉKET, SZINTÉN MEGVÁSÁROLTÁK:
Original Gangster Kush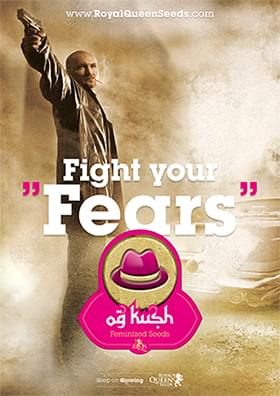 In the world of marijuana, OG Kush is one of the most famous and well-known strains available. In fact, it's considered to be one of the eight ultimate Kush varieties. The precice origin and genetics of OG are a bit hazy. Many people believe that the popular strain was first developed in California, which would offer a fitting explanation for the first half of its name. It was long thought that "OG" meant "original gangster", but the name is now thought to stand for "ocean grown", which would make sense if it was developed on California's coast.
Disclaimer
All cannabis seeds sold at Royal Queen Seeds are solely for personal use. We do not supply seeds to large scale or commercial growers. We reserve the right to refuse sale if we suspect this term is being breached.